The casa particular La Casona de Conde is a few meters from the Malecon (boulevard) of Punta Gorda in Cienfuegos
Very Luxurous casa. You can park the car in front of a "tourist shop"
A house with spirit, located 500 meters from the Bus Station. With 2 independent rooms and just 10 minutes walking from the downtown ...
More about this casa in the
Cuba Casa Directory app
Hostal Claudio offers two independend rooms. Claudio offers excellent services 24 hours of the day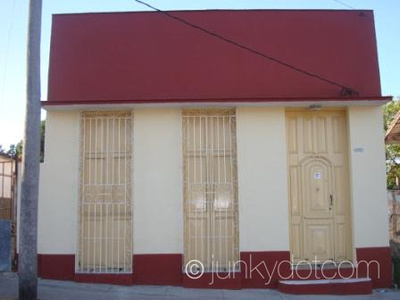 Alina and Riguito´s Colonial Hostal is a stunning house built in 1914. It has belonged to our family since, so it´s a treasure to us. It is placed only 100 meters from the bus station and 600 meters from Cienfuegos´s downtown ....
We offer our guests a colonial casa particular in perfect condition, built in 1940, with over 110 m2 living-space. High ceilings which provides a cool and comfortable temperature
Hostal La Concordia
Modern casa located in a quiet area of Cienfuegos, close to the Viazul bus station. The house has a family suite with bedroom, bathroom, kitchen and a small hall ...
More about this casa in the
Cuba Casa Directory app
House is gated and very secured but the town is very safe. Air conditioning is very good and adjustable. Beds are comfortable